Cyclect is an accredited, experienced provider of top-quality solar power solutions with a commitment to quality and safety.
Cyclect's solar power solutions are designed to help businesses and organizations reduce their reliance on fossil fuels and generate clean, renewable energy from the sun. The company offers a range of services, including the design, installation, and maintenance of solar power systems for a variety of applications.
One of the main advantages of using Cyclect's solar power solutions is their positive impact on the environment. Solar energy is a clean, renewable resource that does not produce any greenhouse gases or other pollutants, making it a more sustainable choice than fossil fuels. By switching to solar power, businesses and organizations can play a role in reducing their carbon footprint and combating climate change.
In addition to their environmental benefits, solar power solutions can also help businesses and organizations diversify their energy sources and reduce their energy costs. Solar energy can be a more stable and cost-effective option over the long term, particularly in areas with high electricity prices or where there are incentives for using renewable energy.
It is important to choose a trusted and experienced provider like Cyclect for solar power solutions, as the quality and safety of the system are crucial factors. Cyclect is an accredited and proven provider with a strong track record of successful projects and a commitment to quality and safety. The company's systems comply with ISO 14001,  ISO 45001, and ISO 9001, and other industry standards, ensuring that they meet the highest standards of performance and reliability.
Cyclect has the expertise, well-equipped facilities, and experience to deliver top-quality solar power solutions that meet the needs of businesses and organizations of all sizes. With a diverse portfolio of references, the company has proven its ability to deliver successful projects that exceed customer expectations. If you are considering a solar power solution, Cyclect has the knowledge and resources to help you make the most of this clean, renewable energy source.
Solarenergie-Lösungen
Aktivitäten
We provide the following activities Solar Power Solutions:
Cyclect has helped thousands of global and local companies over the last decades to enable their businesses to achieve their objectives with our Solar Power Solutions.

Your sacrifices and support given during the night, the recovery activities of the last two days and many more follow up activities were surely noticed and appreciated. The speed and quality of recovery was really impressive.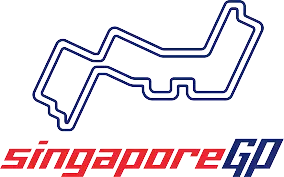 Cyclect's team exhibited strong technical knowledge and demonstrated zeal and professionalism throughout the project execution. Aside of being proactive in engaging onsite challenges, there were several constraints throughout the duration of the project; in some instances, works had to expedite or carried out late at night, Cyclect has been flexible and accommodating in ensuring that the site instructions were carried out in order to meet the targeted schedule.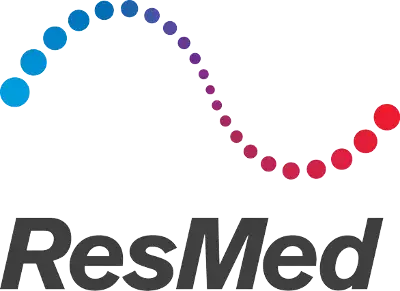 I would like to thank everyone for the support and hard work given to make a turnaround on the cleaning activities and following up closely on the requirements to ensure ResMed achieved this milestone. I believe the effort put in by the team has gained the trust of the manufacturing team - our main customer. Let's maintain the good support and response to the next level as a stepping stone into a more robust team. Thank you very much and appreciate the team work.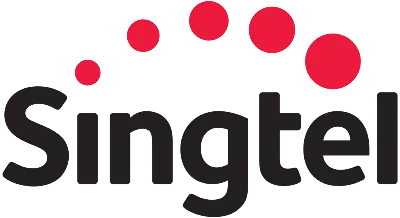 Thank you for the great work in helping us to host the Chinese delegates. I recognize that notice is very short and there is a lot to be done. You all stepped up to it with a great 'can do' attitude. Your professionalism and dedication has helped us to pull this through seamlessly.

Ich schreibe, um meine große Dankbarkeit für die von Cyclect geleistete Arbeit auszudrücken. Das Engagement und die Anstrengungen, die Ihr Team in die mechanischen Rohrleitungs- und ACMV-Arbeiten von SGS gesteckt hat, waren mehr als das, was man von einer Pflicht erwarten kann. Daher möchte ich Ihnen und Ihrem Team für die Fertigstellung des Projekts auf hohem Niveau danken. Ich denke, wir haben Ihnen eine sehr schwierige Aufgabe gestellt, und es ist das Verdienst Ihres Teams, dass die Aufgabe gut gelöst wurde. Ohne Ihre unabhängige, sachkundige und rigorose Beratung wäre dieser Prozess wohl nicht so erfolgreich abgeschlossen worden. Es war ein Vergnügen, mit Ihnen zu arbeiten.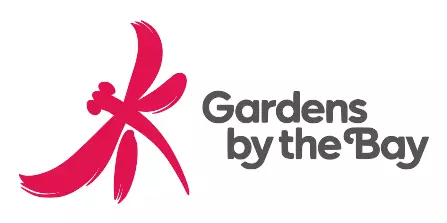 Cyclect hat den vertraglich vereinbarten Arbeitsumfang sehr gut erfüllt und auch bei der Durchführung zusätzlicher Aufgaben, die über den ursprünglichen Projektumfang hinausgingen, eine lobenswerte Leistung erbracht. Unser Ziel war es, den Hauptvertrag bis zum 14. November 2011 abzuschließen, und Sie haben dieses Ziel erreicht. Die Inbetriebnahme konnte danach gemäß dem Projektplan erfolgen. Wenn ich gefragt würde, ob Cyclect ein weiteres Fast-Track-Projekt durchführen könnte, würde ich definitiv JA sagen.
Ich möchte Ihnen unseren aufrichtigen Dank für Ihre kontinuierliche Unterstützung und Ihr Engagement für den erfolgreichen Abschluss der Projekte AST2 und Sports Hub aussprechen. Wir freuen uns darauf, unsere Geschäftspartnerschaft in naher Zukunft noch stärker wachsen zu sehen. Unsere besondere Wertschätzung gilt Ihnen für Ihre Führung und Ihr gutes Baustellenmanagement.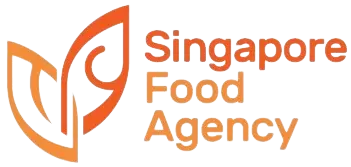 Das Team des Marine Aquaculture Centre war sehr entgegenkommend, und unsere Anlage wurde gut gewartet. Vielen Dank an Yasin, Min, Aziz und Francis sowie an die anderen Techniker.
Im Namen des Projektteams des Eigentümers möchte ich unsere Wertschätzung für die Leistung von Cyclect Electrical Engineering Pte Ltd. zum Ausdruck bringen. Das Team hat die erforderliche Professionalität bewahrt, indem es gute Qualität innerhalb des vereinbarten Zeitrahmens geliefert hat. Die Mitglieder haben lange und hart gearbeitet, sogar nachts, um das Projekt bis zur Inbetriebnahme zu bringen. Darüber hinaus reagierte das Team schnell und präzise auf plötzliche Änderungswünsche, so dass ich Cyclect ohne zu zögern zur Teilnahme an künftigen Projekten einladen würde.

Cyclect Electrical Engineering leistete sehr gute Arbeit bei der Ausführung des geforderten Arbeitsumfangs, und andere ungeplante Aktivitäten wurden zur vollen Zufriedenheit unseres Teams innerhalb des geplanten Zeitplans abgeschlossen. Ihr Team war flexibel und hat lange gearbeitet, um den Auftrag pünktlich fertigzustellen. Ich möchte Ihnen und Ihrem gesamten Team noch einmal im Namen meines Unternehmens zu dieser bemerkenswerten Leistung gratulieren und das Projekt zu einem Erfolg machen.
Sprechen Sie mit uns über
Solarenergie-Lösungen
Wir freuen uns darauf, von Ihnen zu hören.
We combine decades of experience with next-generation resources to help clients across the most demanding fields. Our Solar Power Solutions are delivered by our domain experts in compliance with global and international industry quality and safety standards.
We combine decades of experience with next-generation resources to help clients across the most demanding fields. Our Solar Power Engineering Solutions are delivered by our domain experts in compliance to global and international industry quality and safety standards.