L'énergie solaire
Solutions
Cyclect is an accredited, experienced provider of top-quality solar power solutions with a commitment to quality and safety.
Cyclect's solar power solutions are designed to help businesses and organizations reduce their reliance on fossil fuels and generate clean, renewable energy from the sun. The company offers a range of services, including the design, installation, and maintenance of solar power systems for a variety of applications.
One of the main advantages of using Cyclect's solar power solutions is their positive impact on the environment. Solar energy is a clean, renewable resource that does not produce any greenhouse gases or other pollutants, making it a more sustainable choice than fossil fuels. By switching to solar power, businesses and organizations can play a role in reducing their carbon footprint and combating climate change.
In addition to their environmental benefits, solar power solutions can also help businesses and organizations diversify their energy sources and reduce their energy costs. Solar energy can be a more stable and cost-effective option over the long term, particularly in areas with high electricity prices or where there are incentives for using renewable energy.
It is important to choose a trusted and experienced provider like Cyclect for solar power solutions, as the quality and safety of the system are crucial factors. Cyclect is an accredited and proven provider with a strong track record of successful projects and a commitment to quality and safety. The company's systems comply with ISO 14001,  ISO 45001, and ISO 9001, and other industry standards, ensuring that they meet the highest standards of performance and reliability.
Cyclect has the expertise, well-equipped facilities, and experience to deliver top-quality solar power solutions that meet the needs of businesses and organizations of all sizes. With a diverse portfolio of references, the company has proven its ability to deliver successful projects that exceed customer expectations. If you are considering a solar power solution, Cyclect has the knowledge and resources to help you make the most of this clean, renewable energy source.
Solutions d'énergie solaire
Activités
We provide the following activities Solar Power Solutions:
Cyclect has helped thousands of global and local companies over the last decades to enable their businesses to achieve their objectives with our Solar Power Solutions.

Your sacrifices and support given during the night, the recovery activities of the last two days and many more follow up activities were surely noticed and appreciated. The speed and quality of recovery was really impressive.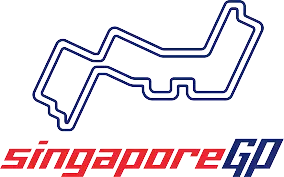 Cyclect's team exhibited strong technical knowledge and demonstrated zeal and professionalism throughout the project execution. Aside of being proactive in engaging onsite challenges, there were several constraints throughout the duration of the project; in some instances, works had to expedite or carried out late at night, Cyclect has been flexible and accommodating in ensuring that the site instructions were carried out in order to meet the targeted schedule.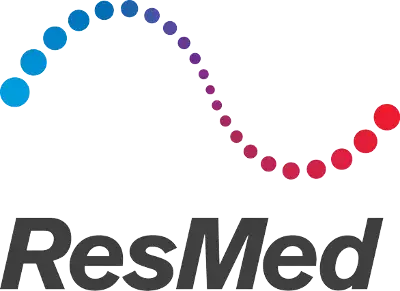 I would like to thank everyone for the support and hard work given to make a turnaround on the cleaning activities and following up closely on the requirements to ensure ResMed achieved this milestone. I believe the effort put in by the team has gained the trust of the manufacturing team - our main customer. Let's maintain the good support and response to the next level as a stepping stone into a more robust team. Thank you very much and appreciate the team work.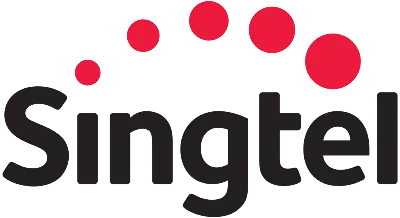 Je vous remercie de l'excellent travail accompli pour nous aider à accueillir les délégués chinois. Je reconnais que le délai est très court et qu'il y a beaucoup à faire. Vous avez tous fait preuve d'une grande capacité d'action. Votre professionnalisme et votre dévouement nous ont aidés à mener à bien ce projet sans heurts.

J'écris pour exprimer ma grande gratitude pour le travail bien fait de Cyclect. Le dévouement et l'effort que votre équipe a mis dans les travaux de tuyauterie mécanique et d'ACMV de SGS ont été au-delà de l'appel du devoir. Je tiens donc à vous remercier, vous et votre équipe, d'avoir mené à bien ce projet et d'avoir respecté les normes les plus élevées. Je pense que nous vous avons présenté un dossier très difficile et c'est au crédit de votre équipe que le travail a été bien réalisé. Sans vos conseils indépendants, avisés et rigoureux, je ne pense pas que ce processus aurait abouti à une conclusion aussi heureuse. Ce fut un plaisir de travailler avec vous.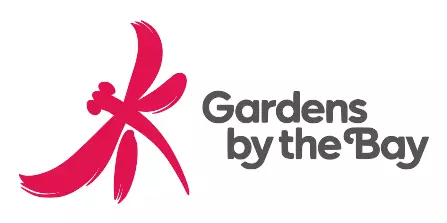 Cyclect a fait un très bon travail en respectant l'étendue du contrat et a également fait un travail louable en effectuant des tâches supplémentaires par rapport à l'étendue initiale du projet. Notre objectif était de terminer le contrat principal pour le 14 novembre 2011 et vous avez atteint cet objectif. La mise en service a pu se dérouler par la suite conformément au calendrier du projet. Si l'on me demandait si Cyclect pouvait réaliser un autre projet accéléré, je répondrais certainement "OUI".
Je tiens à vous exprimer notre sincère gratitude pour votre soutien et votre dévouement continus pour la réussite des projets AST2 et Sports Hub. Nous nous réjouissons de voir notre partenariat commercial se renforcer encore dans un avenir proche. Nous vous remercions tout particulièrement pour votre leadership et votre bonne gestion du site.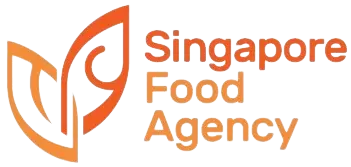 L'équipe du Centre d'aquaculture marine a été très réactive et notre installation a été bien entretenue. Un grand merci à Yasin, Min, Aziz et Francis ainsi qu'aux autres techniciens.
Au nom de l'équipe de projet du propriétaire, je souhaite vous faire part de notre appréciation de la performance de Cyclect Electrical Engineering Pte Ltd. L'équipe a maintenu le professionnalisme requis en livrant une bonne qualité dans les délais convenus. Les membres ont travaillé dur et longtemps, même la nuit, pour amener le projet au stade de la mise en service. En outre, la réponse de l'équipe aux demandes soudaines de changement a été rapide et précise.Je n'ai certainement aucune hésitation à inviter Cyclect à participer à de futurs projets.

Cyclect Electrical Engineering a fait un très bon travail en réalisant l'étendue des travaux requis et d'autres activités non planifiées ont été réalisées à l'entière satisfaction de notre équipe dans les délais prévus. Votre équipe a fait preuve de souplesse et a travaillé de longues heures pour terminer le travail à temps. Je tiens encore une fois à vous féliciter, vous et toute votre équipe, au nom de ma société, pour cette performance remarquable et pour avoir fait de ce projet un succès.
Venez nous parler de
Solutions d'énergie solaire
Nous sommes impatients d'avoir de vos nouvelles.
We combine decades of experience with next-generation resources to help clients across the most demanding fields. Our Solar Power Solutions are delivered by our domain experts in compliance with global and international industry quality and safety standards.
Nous combinons des décennies d'expérience avec des ressources de nouvelle génération pour aider nos clients dans les domaines les plus exigeants. Nos solutions d'ingénierie en matière d'énergie solaire sont fournies par nos experts en conformité avec les normes de qualité et de sécurité de l'industrie mondiale et internationale.