Cyclect's industrial support solutions are a range of services and technologies designed to help companies optimize the efficiency, productivity, and safety of their industrial plants and operations.
Cyclect's industrial support solutions are designed to help companies ensure the smooth and efficient operation of their industrial plants. The company offers a range of services, including technical support and maintenance, repair and overhaul, training and consulting, and supply chain management, among others. These services are designed to help companies maintain the performance and reliability of their equipment and systems, as well as to optimize the efficiency and productivity of their operations.
One of the key benefits of using Cyclect's industrial support solutions is that they can help improve plant reliability, which is critical for ensuring the smooth and uninterrupted operation of a facility. In addition, these solutions can help reduce costs and improve system reliability, which are important considerations for any company. By using an experienced, accredited, and proven provider like Cyclect, companies can be confident that they are getting high-quality services that are delivered by experts who have a deep understanding of the unique needs of their industry.
Cyclect is committed to quality and safety, and its systems comply with ISO 14001,  ISO 45001, and ISO 9001 standards. The company has a long track record of success and a portfolio of references from satisfied customers. With its expertise, well-equipped facilities, and extensive experience, Cyclect is well-positioned to provide top-quality industrial support solutions to companies in a variety of industries.
Industrial Support Solutions
Types
Industrial support services are the various services and technologies that are used to support the operation and maintenance of industrial plants. Some examples of industrial support services include:
Operation and maintenance support: Our team provides short or long-term supervision and hands-on management of clients' processes or entire industrial facilities.
Project execution for plant shutdowns: We have the expertise and technology to plan and execute maintenance projects during scheduled plant shutdowns.
On-site staff deployment: We offer a range of on-site staff options, from shift-based operator technicians to full operations and maintenance teams, to ensure the smooth operation and maintenance of your plant.
Technical support and maintenance: This can include services such as troubleshooting, repair and maintenance of equipment, and installation and commissioning of new systems.
Repair and overhaul: This can include services such as repair and refurbishment of equipment and systems, as well as the overhaul and upgrade of existing systems.
Training and consulting: This can include services such as training and education programs for employees, as well as consulting services to help companies optimize their operations and improve efficiency.
Supply chain management: This can include services such as inventory management, procurement, and logistics support to help companies ensure that they have the materials and components they need to keep their operations running smoothly.
Environmental and safety services: This can include services such as environmental assessments, safety audits, and hazard identification and control to help companies meet regulatory requirements and ensure the safety of their employees and facilities.
Industrial Support Solutions
Services
Industrial support services are a critical component of the operation and maintenance of industrial plants. These services can include a wide range of technologies and services that are designed to help companies optimize the efficiency, productivity, and safety of their operations. Some common examples of industrial support services include:
Cyclect has helped thousands of global and local companies over the last decades to enable their businesses to achieve their objectives with our Industrial Solutions.

Pengorbanan dan dukungan Anda yang diberikan pada malam hari, kegiatan pemulihan selama dua hari terakhir dan banyak lagi kegiatan lanjutan yang pasti diperhatikan dan dihargai. Kecepatan dan kualitas pemulihannya sungguh mengesankan.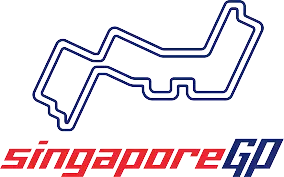 Tim Cyclect menunjukkan pengetahuan teknis yang kuat dan menunjukkan semangat dan profesionalisme selama pelaksanaan proyek. Selain proaktif dalam menghadapi tantangan di lokasi, ada beberapa kendala selama durasi proyek; dalam beberapa kasus, pekerjaan harus dipercepat atau dilakukan larut malam, Cyclect telah fleksibel dan akomodatif dalam memastikan bahwa instruksi lokasi dilakukan untuk memenuhi jadwal yang ditargetkan.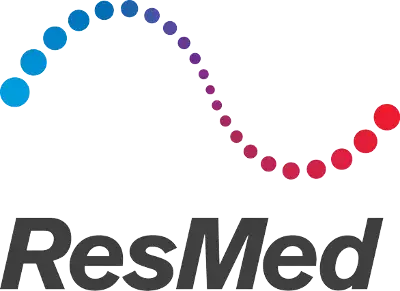 I would like to thank everyone for the support and hard work given to make a turnaround on the cleaning activities and following up closely on the requirements to ensure ResMed achieved this milestone. I believe the effort put in by the team has gained the trust of the manufacturing team - our main customer. Let's maintain the good support and response to the next level as a stepping stone into a more robust team. Thank you very much and appreciate the team work.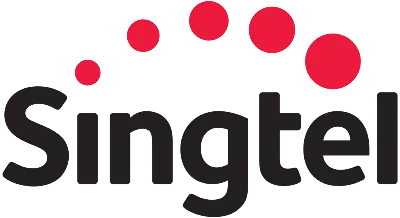 Thank you for the great work in helping us to host the Chinese delegates. I recognize that notice is very short and there is a lot to be done. You all stepped up to it with a great 'can do' attitude. Your professionalism and dedication has helped us to pull this through seamlessly.

Saya menulis untuk mengucapkan terima kasih yang sebesar-besarnya atas pekerjaan yang dilakukan dengan baik oleh Cyclect. Dedikasi dan upaya yang telah dilakukan tim Anda dalam pekerjaan perpipaan mekanis dan ACMV SGS telah melampaui panggilan tugas. Oleh karena itu, saya ingin mengucapkan terima kasih kepada Anda dan tim Anda karena telah menyelesaikan proyek dan dengan standar yang tinggi. Saya pikir kami telah memberikan pengarahan yang sangat sulit kepada Anda dan ini merupakan penghargaan bagi tim Anda bahwa pekerjaan tersebut dapat dicapai dengan baik. Tanpa nasihat Anda yang independen, berpengetahuan luas dan teliti, saya rasa proses ini tidak akan sampai pada kesimpulan yang sukses. Senang sekali bisa bekerja sama dengan Anda.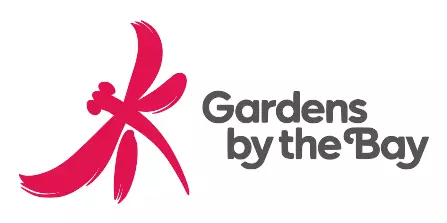 Cyclect melakukan pekerjaan yang sangat baik sesuai dengan ruang lingkup pekerjaan kontrak dan juga melakukan pekerjaan terpuji dalam melakukan tugas tambahan di atas dan di atas ruang lingkup proyek asli. Tujuan kami adalah menyelesaikan kontrak utama pada 14 November 2011 dan Anda mencapai target. Komisioning dapat dilanjutkan setelahnya sesuai jadwal proyek. Jika saya ditanya apakah Cyclect dapat melakukan proyek jalur cepat lainnya, saya pasti akan mengatakan 'YA'.
Saya ingin mengucapkan terima kasih yang tulus atas dukungan dan dedikasi Anda yang berkelanjutan untuk keberhasilan penyelesaian Proyek AST2 & Sports Hub. Kami berharap untuk melihat kemitraan bisnis kita tumbuh lebih kuat dalam waktu dekat. Apresiasi khusus kami sampaikan kepada Anda atas kepemimpinan & manajemen lokasi yang baik.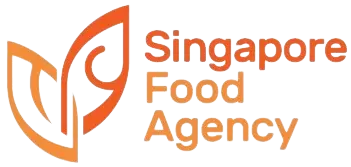 Tim di Marine Aquaculture Centre sangat responsif dan fasilitas kami telah dipelihara dengan baik. Terima kasih banyak kepada Yasin, Min, Aziz dan Francis serta teknisi lainnya.
Atas nama Tim Proyek Pemilik, saya ingin menyampaikan apresiasi kami atas kinerja Cyclect Electrical Engineering Pte Ltd. Tim telah mempertahankan profesionalisme yang dibutuhkan dengan memberikan kualitas yang baik dalam kerangka waktu yang disepakati. Para anggota bekerja lama dan keras, bahkan di malam hari, untuk membawa proyek ke tahap Commissioning. Selain itu, respons tim terhadap permintaan perubahan yang tiba-tiba cepat dan akurat. saya pasti tidak ragu-ragu mengundang Cyclect untuk berpartisipasi dalam proyek-proyek masa depan.

Cyclect Electrical Engineering melakukan pekerjaan yang sangat baik dalam melakukan ruang lingkup pekerjaan yang diperlukan dan kegiatan lain yang tidak direncanakan diselesaikan untuk kepuasan seluruh tim kami dalam jadwal yang direncanakan. Tim Anda fleksibel dan bekerja berjam-jam untuk menyelesaikan pekerjaan tepat waktu. Saya sekali lagi ingin mengucapkan selamat kepada Anda dan seluruh tim Anda atas nama perusahaan saya atas kinerja yang luar biasa ini dan membuat proyek ini sukses.
Ayo bicarakan dengan kami tentang
Industrial Support Solutions
Kami menantikan kabar dari Anda.
Kami menggabungkan pengalaman puluhan tahun dengan sumber daya generasi berikutnya untuk membantu klien di berbagai bidang yang paling menuntut. Solusi Teknik Kelistrikan, Instrumentasi, Kontrol & Otomasi kami disampaikan oleh para ahli domain kami sesuai dengan standar kualitas dan keamanan industri global dan internasional.